ListSuggest – The Worship Set List Generator Tool
What is ListSuggest?
ListSuggest helps worship leaders create worship set lists in minutes.
It contains 28 worship sets built around 14 themes.
Save hours of worship list creation each week!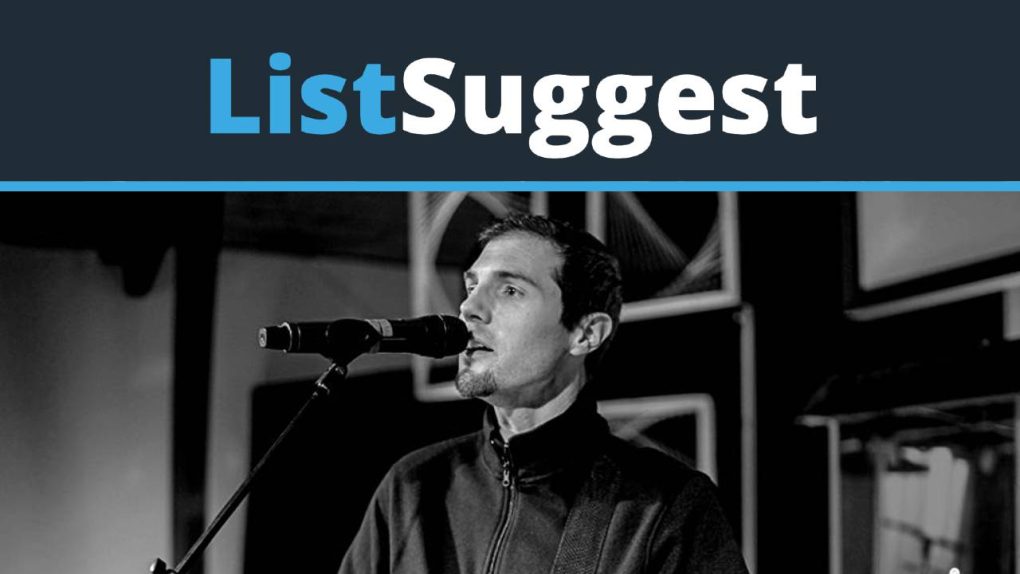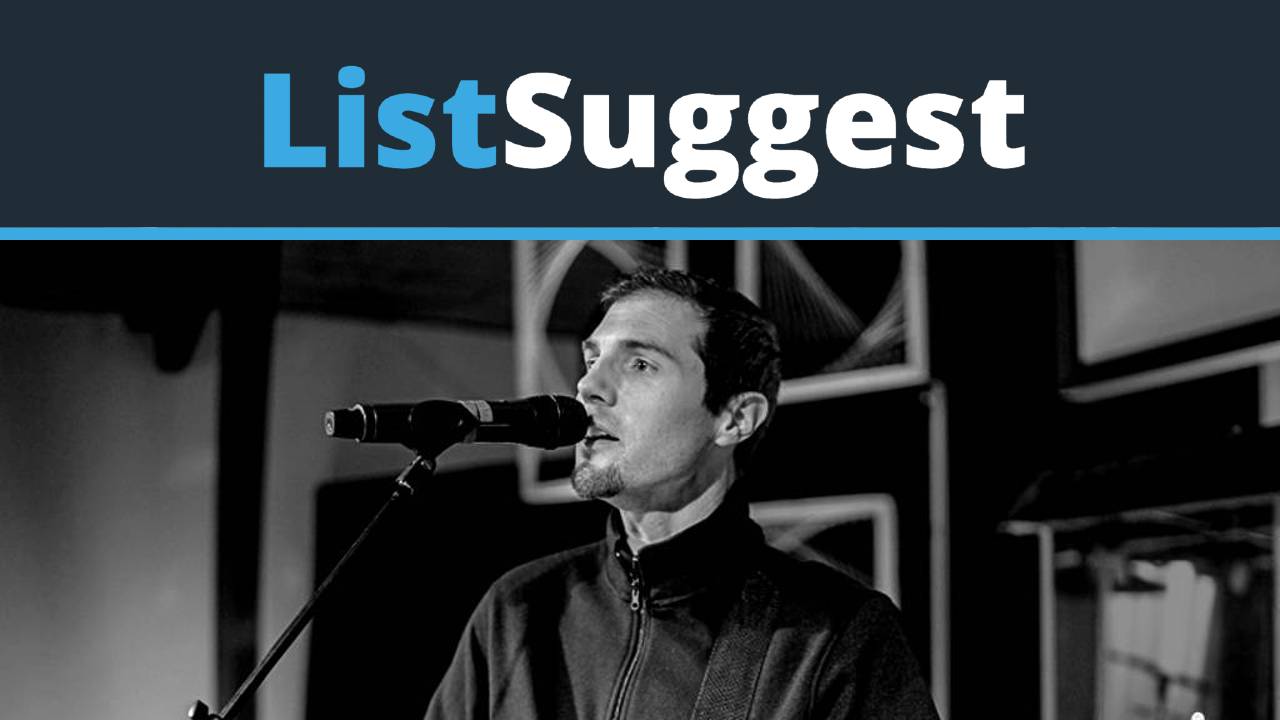 Get ListSuggest Now. Buy 28 pre-made worship sets. $5.00.
Do your worship list in 5 minutes using popular songs that your church knows.
How to Use ListSuggest
ListSuggest helps you create your weekly worship set list in minutes.
As a 20-year worship leader, I've built thousands of worship sets.
Now, I'm using that experience to streamline your job as worship leader.
ListSuggest Sample Worship Sets
Included are the song titles, YouTube links, and the song's feeling. Mix and match songs or replace with your own.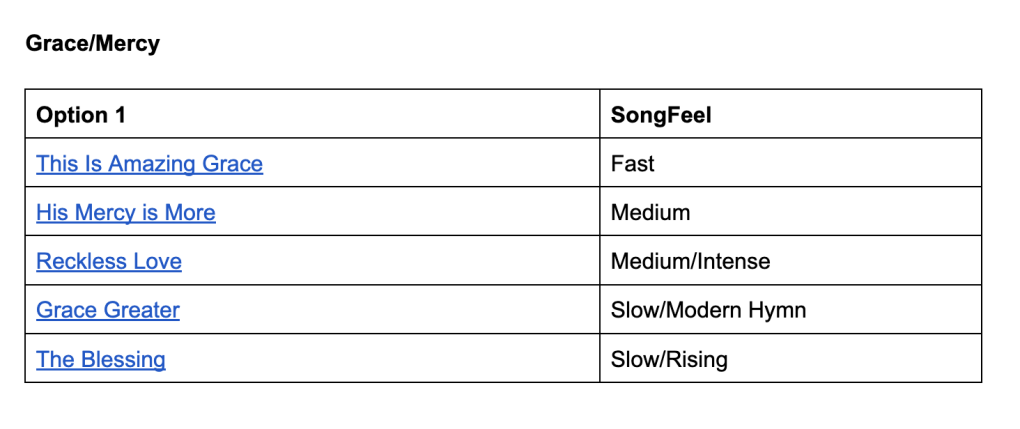 ListSuggest FAQs
Will most churches know the songs used in the list suggestions?
I followed a proprietary methodology to select a library of about 60 songs that most churches in North America use on a regular basis. I include the full methodology inside the tool.
Does the ListSuggest worship set list generator tool replace seeking God?
No. The Worship Set List Ideas tool streamlines the process of creating worship lists. These lists don't replace prayer and seeking God for what He wants to do in your congregation. Rather, the lists are a starting point.
Can I modify these set lists for my use?
Yes. There may be songs that you, your band, or your church don't know, or a song might not feel right for a particular service. That's perfectly okay. I've included two worship set list options under each theme. Use one as-is, mix and match, or replace or remove a song or two from your favorite list. I've included song tempo/feel so you can easily replace a song with a similar vibe. I've included 5 songs for each set. Most churches do 3-6 songs. Feel free to remove a song or add a song to fit your typical worship set length.
Will I know the songs?
With so many worship songs, there's a good chance you're not doing all these songs in your church. To ensure maximum usability, I've primarily used top songs from CCLI and PraiseCharts.com. Feel free to replace any song with ones that are less popular or unique to your church. More on my song selection methodology below.
What about keys?
I have not included keys because each worship leader will change the original key to suit their voice. Remember to choose a key for each song you can sing that will permit smooth transitions. If you're not sure how to do this, see my post Worship Set List Tips for Powerful Worship Times.
What about dynamics?
I have built dynamics into each set. I typically construct my setlists to start upbeat, slow down for a deep time of worship, then pick up a bit at the end. While this is how I've put together most of the lists, feel free to rearrange songs if it suits a service better, such as starting low and worshipful, and ending upbeat.
What song version do you recommend for each suggestion?
I've included YouTube links to the version I recommend.


Where do I get ListSuggest?
This tool is now available for purchase here.
I hope these lists streamline the tough job of worship leader. I wish I would have had this tool as a volunteer worship leader for 20 years in my church. Hopefully it inspires your ministry and makes it more sustainable.
Get ListSuggest: 28 pre-made worship sets. $5.00.
Do your worship list in 5 minutes! Uses popular songs that your church knows. Each set list is theme-based!
Problem with your payment or receiving the tool? Contact tim (at) worshipdeeper.com