You've always wanted to lead worship, but didn't know where to start. Until now. This worship leader training PDF will get you leading worship in 14 days even if you don't play an instrument, and have never led worship before.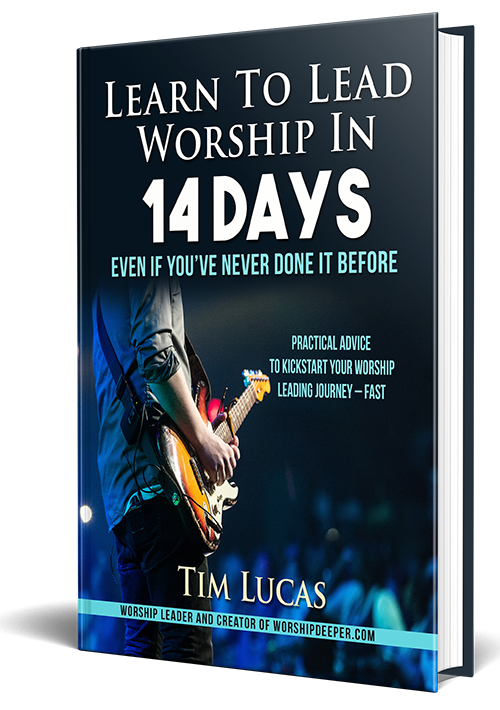 What you get
80+ page PDF ebook
Printable PDF journal
Book outline for quick reference
5-minute Music Theory Cheat Sheet
Download the Book and Resources Here
What you'll learn
Biblical worship: What is worship? Are you called to be a worship leader?
Music: Find out how to find accompanying music even if you don't play an instrument
Songs: How to choose songs, keys, arrangements, and transitions
Schedule: When and where to lead worship, rehearsal planning, and more.
This book is for you if
You don't know how to start leading worship
You've started, but need help as you build your skills
You're an existing worship leader who needs a great training tool
A peek inside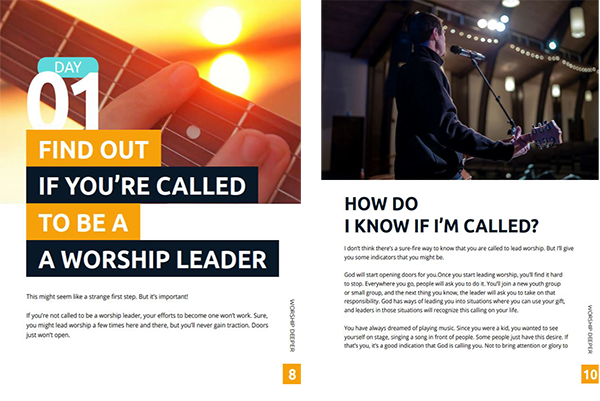 Testimonials
"There are a lot of great insights that will help new and aspiring worship leaders get to the next level fast." — Brad May, AcousticWorshiper.com
"Getting started leading worship is a daunting task. In this book, Tim has created a blueprint for you to follow." –Kade Young, CollaborateWorship.com
Download the Book Free